Join us for pizza and brainstorming
Round Table Pizza 23254 Lyons Ave, Newhall, CA 91321
Presentation - "How Will Climate Change Affect our Water Supply
and the Santa Clara River? Is this the New Normal?"
Update on SCOPE activities and local issues Newhall Ranch, Chiquita Canyon Landfill Expansion Update,
Santa Clara River Action Committee - Water issues
Brainstorming Goals and tactics—Help us get our goals accomplished with your actions.
Suggestions and ideas from the Membership
Meet other SCOPE members and find out how you can get
involved to protect our local environment.
Directions—Round Table Pizza
is near the Southeast corner of Orchard Village Rd. and Lyons Ave.
We look forward to hearing from you!
---
Thank you for voting YES On Prop 68 for
Our Nature and Our Wildlife
As of June 13th that Secretary of State has recorded a yes for this measure (56.8 to 3.2%). California's parks, wildlife, water infrastructure, and natural resources now can count on $4.1 billion in future funding for generations to come! Here what you helped to pass with your vote:
Proposition 68 allocates $1.2 billion towards protecting natural resources, funding the restoration and conservation of open spaces, rivers and streams, Redwood forests and coastlines, beaches and bays. By investing in these habitats, Proposition 68 not only improves biodiversity and increase wildlife habitat; it also invests in ensuring that these open and wild spaces are available for all Californians for generations to come.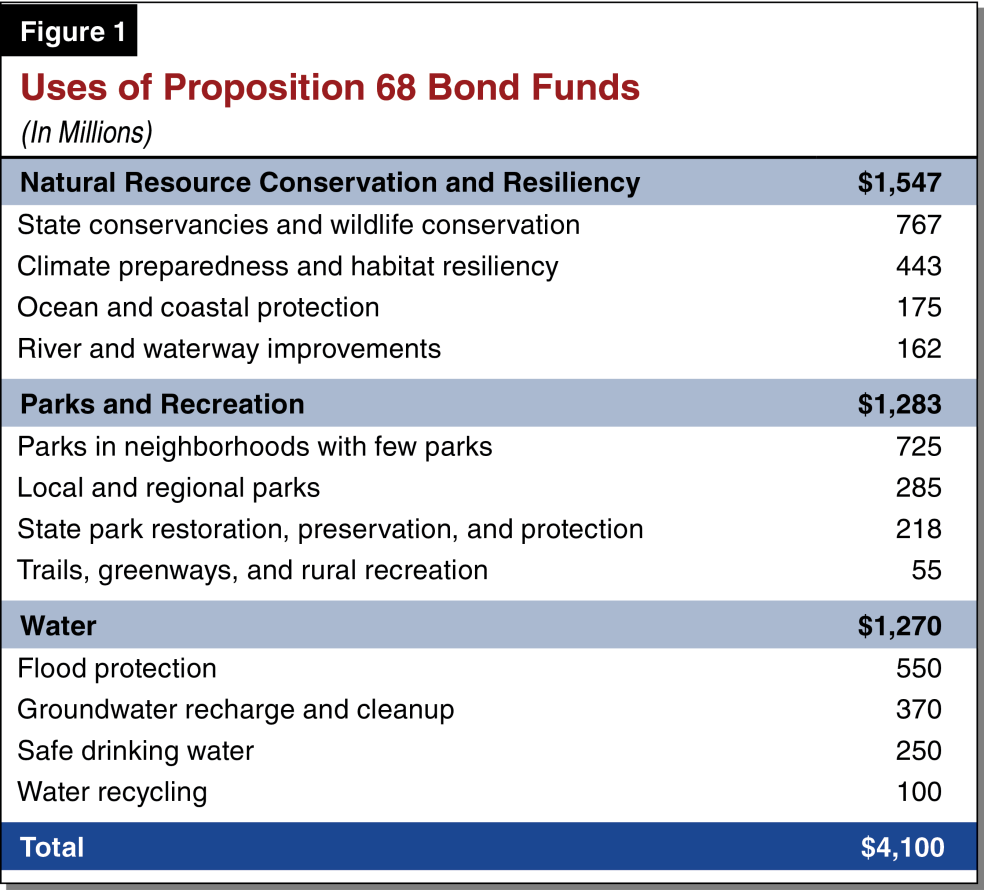 Proposition 72 Passed with 84.4% voter approval
Californian's know we have to conserve rain water - this proposition will help. Proposition 72 allowed for the exclusion of rainwater capture systems added to properties after January 1, 2019, from counting as new construction. As the ballot measure excluded rainwater capture systems from the definition of new construction, the taxable value of a property would not increase because the property owner added a rainwater capture system.
---